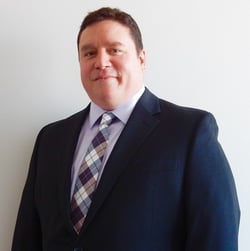 WOBURN, Mass. (April 13, 2016) – MKA Executive Planners, which provides personalized retirement income planning for executives, business owners, and professionals, announced today that Edward M. Perry has joined the firm as Director of Client Services.
Perry has more than 12 years of experience in the financial and life insurance industries, specializing in high-quality customer service, relationship building, operations and process improvement. At MKA, he is responsible for managing client relationships.
"We are thrilled to have Ed join the MKA team," said Barry Koslow, President and CEO of MKA Executive Planners. "Ed brings many years of industry experience and has a strong communications and research background. He has had an immediate, positive impact on our client service responses and capabilities."
Prior to joining MKA, Perry served as an operations specialist with Delaware Life and previously held customer service and relationship management roles with Sun Life Financial. The Watertown resident graduated from Roger Williams University with a bachelor's degree in communications.
About MKA Executive Planners
For more than 40 years, MKA Executive Planners has been at the forefront of retirement income planning for executives, business owners and professionals. MKA serves publicly and privately held businesses and nonprofit organizations across the U.S. with customized supplemental non-qualified retirement and deferred compensation plans and retirement cash flow planning for successful leaders. Read the MKA blog for more of our perspective.
Click the links below to view Edward Perry's press release in the following publications:
Securities offered through Advisory Group Equity Services, Ltd., Member FINRA/SIPC. 444 Washington Street, Woburn, MA 01801 (781) 933-6100.
© MKA Executive Planners, 12 Gill Street, Suite 5600, Woburn, MA 01801 800-332-2115