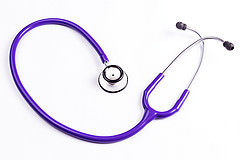 Barry Koslow has co-authored an article with Dr. Marylou Buyse, former president of the Massachusetts Medical Society and the Massachusetts Association of Health Plans, that appears in the March 2015 edition of Physicians Practice magazine.
The article explains how changes in health care mean considering different compensation models. "Alignment compensation plans are one possible solution in recruiting, rewarding, and retaining physicians embracing the new outcomes-based reimbursement methods," Koslow and Buyse write.
Click here to read the full article on the Physicians Practice website.
Securities offered through Advisory Group Equity Services, Ltd., Member FINRA/SIPC. 444 Washington Street, Woburn, MA 01801 (781) 933-6100.
This article should not be considered as providing accounting, business, financial, investment, legal, tax, or other professional advice or services. It is not a substitute for such professional advice or services, nor should it be used as the basis for any decisions or actions that may affect your business or you personally. This should only be one part of your research. You should seek authoritative guidance from a qualified accountant or attorney before taking any action.
© MKA Executive Planners, 12 Gill Street, Suite 5600, Woburn, MA 01801 800-332-2115
photo credit:
Stethoscope
via
photopin
(license)