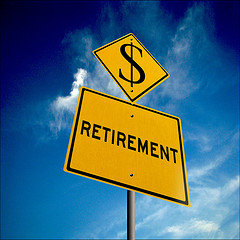 The
Boston Herald
recently published an opinion piece by Barry Koslow that focuses on some of the problems the Massachusetts retirement system is facing. Here's how the piece begins:
"The public employee retirement system is buckling under the stress of providing government workers with pensions that equate to a significant share of their salary from their highest earning years."
"In Detroit, the unfunded pension liability was a key driver in that city's bankruptcy filing. Here at home, the Massachusetts Taxpayers Foundation reports that state and local governments in the Bay State have set aside only $63 billion — 43 percent — of the $146 billion needed to meet pension and health obligations for current and future retirees."
"Our state's current path to retirement funding, and that of virtually every other government entity, is wholly unsustainable and without dramatic reform it will mean empty coffers that ultimately could leave public retirees lacking sufficient resources."
Click here to read the full article at the Herald's website.
Securities offered through Advisory Group Equity Services, Ltd., Member FINRA/SIPC. 444 Washington Street, Woburn, MA 01801 (781) 933-6100.
This article should not be considered as providing accounting, business, financial, investment, legal, tax, or other professional advice or services. It is not a substitute for such professional advice or services, nor should it be used as the basis for any decisions or actions that may affect your business or you personally. This should only be one part of your research. You should seek authoritative guidance from a qualified accountant or attorney before taking any action.
© MKA Executive Planners, 12 Gill Street, Suite 5600, Woburn, MA 01801 800-332-2115
401(K) 2013
via
photopin
cc