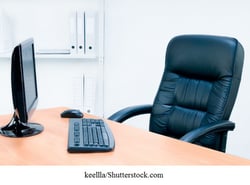 We have all heard the saying that in business, everyone can be replaced. This simply isn't true. As a business owner, think for a second about what would happen to your business if you died, or became unable to work due to illness or accident? What if it was your star performer? Or a member of your leadership team? Think about that void. Think about all the impacts to your business that you may not have considered before.
Human capital is a measure of the total worth of an employee's skills, knowledge, experience, and connections, as it relates to the business where they work. For a business owner, it is crucial to take regular stock of that measure. Who has the most technical skill? Who has the most know how? Who has the most seasoned industry acumen? Who is the most linked in? As soon as you recognize who these people are, and what a tremendous impact losing them would have on your business, the necessity to have protection in place becomes crystal clear.
Finding a replacement for that critical employee, be it permanent or temporary, is going to take time and money. Key person insurance provides the protection that can keep your business on track through that difficult time.
Here's how it works:
A company purchases a life and/or a disability policy on its key person(s)
The company pays the premium on the policy
The company is the beneficiary of the policy
When properly designed, if that key person dies, or becomes disabled, the company will receive the monetary benefit tax-free
With a key person life insurance policy, the death benefit provides readily available funds to the company to cover the expense of recruiting and attracting the best possible replacement for that critical employee. These funds can also be used to:
fund retention bonuses
pay off debts
replace lost revenue
distribute money to investors
cover temporary additional staffing costs that might be necessary during this transition period
pay severance and provide for wind down costs if the business cannot survive the loss of this key person
With a key person disability policy, the insurance will provide a fixed income stream or a lump sum payment that can be used to entice a highly-qualified replacement who might not otherwise consider taking a temporary position in your business to fill your disabled key person's role until they can return to work. These funds can also be used to:
provide a temporary revenue stream
pay short term bills to protect company credit
cover unfunded salary continuation costs
recruit a viable, permanent replacement if the key person's disability prevents them from returning to work
Combining key person life and disability coverage should be considered a critical employee business protection plan. A real belt and suspenders approach. You are putting in place a level of preparedness that is reassuring not only to business owners, investors, and shareholders, but also to the rest of your staff who may worry what this unexpected change might mean to the future of the business. Staff that might consider leaving, further compounding the impact on your business.
Here's one last adage to close on, and this one is true. Your business is only as good as your people. Can you afford not to cover them?
If you would like more information on this subject, or have a client who might benefit from a discussion about it, please contact Ed Perry at eperry@mkaplanners.com or (781) 939-6086.
Securities offered through Advisory Group Equity Services, Ltd., Member FINRA/SIPC. 444 Washington Street, Suite 407, Woburn, MA 01801 (781)933-6100. Advisory services offered by Trust Advisory Group, Ltd., a Registered Investment Advisor.
This article should not be considered as providing accounting, business, financial, investment, legal, tax, or other professional advice or services. It is not a substitute for such professional advice or services, nor should it be used as the basis for any decisions or actions that may affect your business or you personally. This should only be one part of your research. You should seek authoritative guidance from a qualified accountant or attorney before taking any action.
© MKA Executive Planners, 12 Gill Street, Suite 5600, Woburn, MA 01801 800-332-2115