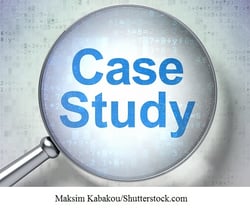 MKA offers concierge underwriting for its high net worth investors, business owners and highly-compensated professional and executive clients. Concierge underwriting is hands on and handled on a secure and personalized basis by us and our associates. Here is a recent example.
Our client was heavily rated by the carrier selected to finance his non-qualified retirement program. The charge was an extra 50% over the standard mortality rate. The policy was a current assumption universal life contract. The client accepted the rating based on the carrier's assertion that if the medical question they had did not mature within a year, they would take away the rating. The health issue went away within the year, but the carrier did not follow through on its commitment and refused to drop the extra expense.
We put the client through the concierge underwriting process and received an offer at "super preferred" (several rating tables better) from a carrier that was financially rated slightly higher than the initial carrier. The difference in expense was enough to provide a higher projected benefit and a lower annual premium. More projected cash and lower premium – two years later. A great result.
If you have a client who is having difficulty getting life insurance, or if it is too expensive or rated due to medical history or other reasons, let us review the situation and see if we can resolve the issues in your client's favor.
If you would like more information on this subject, or have a client who might benefit from a discussion about it, please contact Barry Koslow at bkoslow@mkaplanners.com or (781) 939-6050.
Securities offered through Advisory Group Equity Services, Ltd., Member FINRA/SIPC. 444 Washington Street, Suite 407, Woburn, MA 01801 (781)933-6100. Advisory services offered by Trust Advisory Group, Ltd., a Registered Investment Advisor.
This article should not be considered as providing accounting, business, financial, investment, legal, tax, or other professional advice or services. It is not a substitute for such professional advice or services, nor should it be used as the basis for any decisions or actions that may affect your business or you personally. This should only be one part of your research. You should seek authoritative guidance from a qualified accountant or attorney before taking any action.
© MKA Executive Planners, 12 Gill Street, Suite 5600, Woburn, MA 01801 800-332-2115